Grow The Dream Show Archives
We produced a total of 76 episodes of the Grow The Dream Show podcast from January, 2015 through August, 2016. Here on the archives, you can find every episode, including complete audio, show notes, featured material, and more!
Learn more about Grow The Dream Show and co-hosts Josh Muccio, Rod Thomson, and David G. Johnson.
And even though we aren't producing more episodes at this time, you can still find the show on your favorite podcast platform to download & enjoy.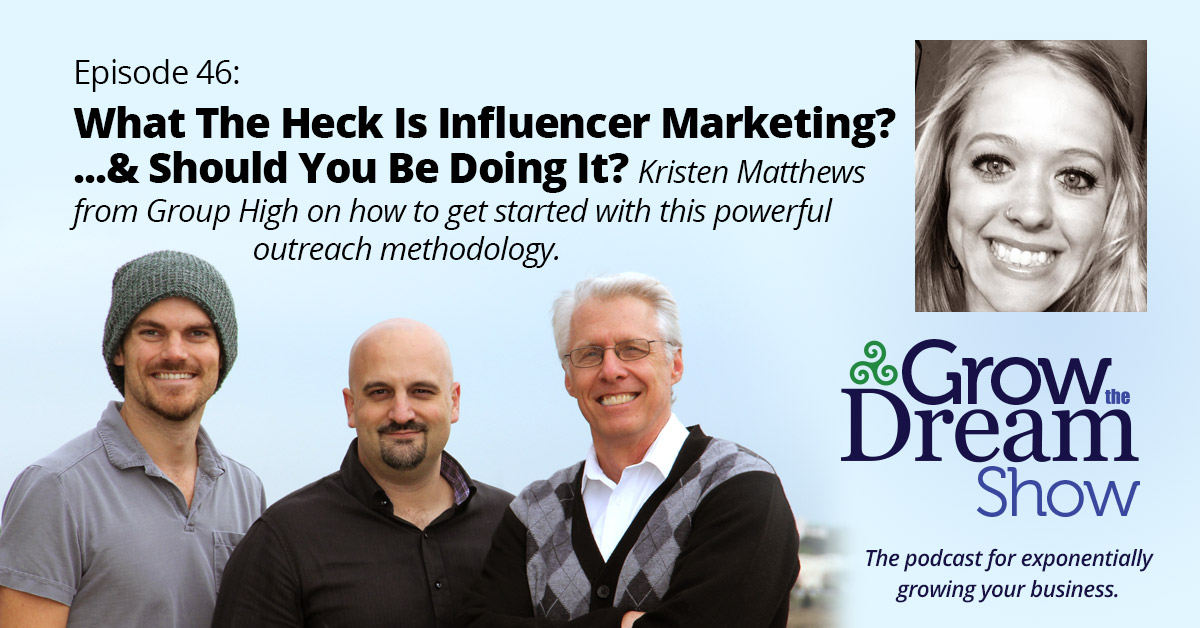 Influencer marketing is rapidly growing as another way to get a form of "earned media" for your product or service. And Kristen Matthews, one of the leaders in the emerging methodology, knows how it's done. As Marketing Director at GroupHigh in Colorado, she is...
read more