Grow The Dream Show Archives
We produced a total of 76 episodes of the Grow The Dream Show podcast from January, 2015 through August, 2016. Here on the archives, you can find every episode, including complete audio, show notes, featured material, and more!
Learn more about Grow The Dream Show and co-hosts Josh Muccio, Rod Thomson, and David G. Johnson.
And even though we aren't producing more episodes at this time, you can still find the show on your favorite podcast platform to download & enjoy.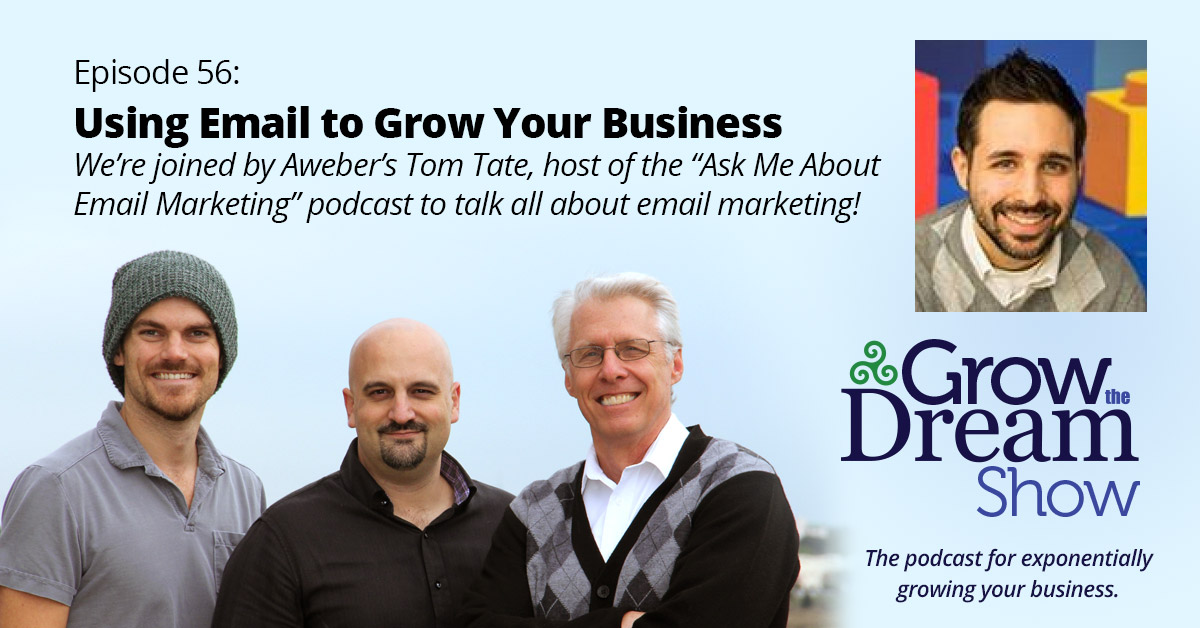 What comes to mind when you think of email lead generation? "Boring?" "Old news?" As part of a holistic approach that includes social media, blogging and video to generate leads, email may be even more relevant than ever. Tom Tate, host of the "Ask Me...
read more