Podcast: Play in new window | Download
Subscribe: Apple Podcasts | Android | RSS
Going viral is the holy grail for content marketing. If it really hits, social media does the rest. (Just make sure you're prepared to handle the response!) Everyone is shooting for virality, at least in the back of the mind. Today, we introduce Brad Gosse, creator of Brushy Bear, the viral video sensation whose Facebook videos are approaching one million views in just four months. Gosse is also the creator of Vector Toons—a great story in and of itself—and shares fantastic insights from his long history of internet marketing wins. It's a show you won't want to miss!
News
Show Notes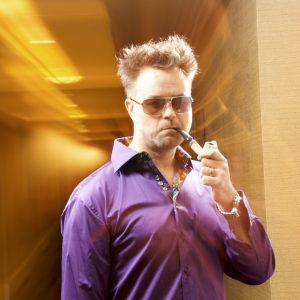 Brad Gosse is an author, internet entrepreneur, and business advisor.
His internet companies have generated over 100 million dollars in transactions and continue to grow. Brad's recent creations include VectorToons.com, which provides ready-made cartoon characters for marketers and presenters, and the hit viral character, Brushy Bear.
Get your own cartoon characters at VectorToons.com
Check out the Clean Your Tongue, It Smells Like Bum video we discussed.
Check out all the Brushy Bear videos on the official Brushy Bear Facebook page.