Grow The Dream Show Archives
We produced a total of 76 episodes of the Grow The Dream Show podcast from January, 2015 through August, 2016. Here on the archives, you can find every episode, including complete audio, show notes, featured material, and more!
Learn more about Grow The Dream Show and co-hosts Josh Muccio, Rod Thomson, and David G. Johnson.
And even though we aren't producing more episodes at this time, you can still find the show on your favorite podcast platform to download & enjoy.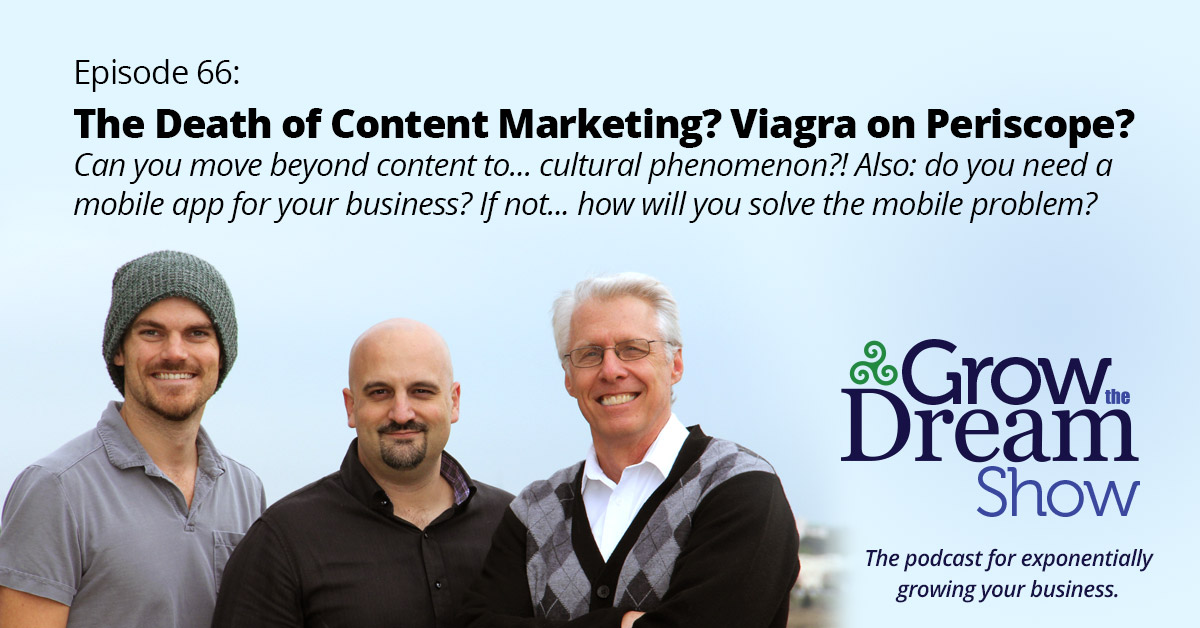 The volume of internet content is reaching staggering heights, and most of it is now being consumed on mobile devices — specifically smartphones. Brands have resorted to creating sticky, junk-food-style content in order to garner eyeballs and revenue. But there...
read more